Style and Function Meet On the Road to Sustainability
Not only are paver driveways more brilliantly designed and more customizable than traditional concrete or asphalt, but they offer additional environmental benefits.
Common materials may include brick, stone, concrete block, and more, and come in such a wide variety that they can be customized to match or contrast your home's built-in beauty. What's more, many of the available materials are porous in nature, and allow superior water management, by providing superior water absorption and natural diffusion into the soil below.
chevron_left
chevron_right
The Many Types, Styles, and Choices of Pavers
Stamp
Stamped pavers can offer variety and texture like ADA safety features or the look of cut stone, but with superior durability.
Block
A modern, popular, relaxed look with many colors available to match any design.
Brick
The timeless and traditional look of brick can provide structure and contrast, as needed.
Design Services to Fit Your Needs
Pavers offer so many beautiful and amazing choices that choosing can sometimes be the hardest part. Let us help you design and plan appropriately for your driveway or outdoor space needs.
Simple Sketch
Some jobs just need some simple drawings to lay out the basic idea. This service is included with any in-person consultation.
Standard Fee Range: $100-$250
Includes: Onsite consultation, design, and planning, up to 2 hours, within 1-hour drive time from Knoxville.
Premier Designs
Projects that are larger in scope and/or complexity may require more than a simple sketch. In these cases, we're happy to provide a quality premium service.
Standard Fee Range: $1,000-$3,000
Includes: Conceptual design of key elements such as patio, driveway, hardscape, or pool deck, and lighting, as well as a detailed estimate.
Engineering Services
All driveways require some level of structural engineering, to ensure durability and manage other factors such as rainwater.
Standard Fee Range: Variable
Includes: Onsite evaluation of existing surfaces and applications to determine appropriate materials selection, design, and remediation requirements.
Driveway Project Pricing
Patio projects tend to range between $30 and $50 per sq. ft., so the overall size of your drive, as well as any additional engineering concerns, can affect your total budget. However, here are some typical ranges to help your planning process:
~$30k
Small Drive Installation
For an average-sized 1,800-2,000 sq ft. driveway.
~$100k
Spacious Drive Redevelopment
For a large, 6,000 sq ft. drive, including removal of existing pavement, pavers, and installation.
An Excellent Experience From Start to Finish

Phone Consultation
Ranges for project costs can be found on our service pages. Prospective customers are invited to share project details online, followed quickly by phone consultation to fill in any gaps and give or receive answers about budgets & processes.
Start a Consultation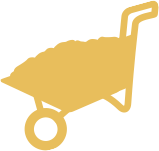 Confirmation & Design
After our initial phone consultation, a project manager will meet the client onsite to confirm details and initiate either a simple design drawing or a detailed digital design, depending on complexity.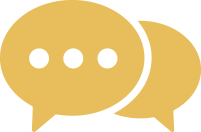 Product Scheduling
& Communication
At the time of booking, you will be given an estimated start date for your project. Weather and other delays can cause some variance, with a typical variance ranging from 4 to 6 weeks. We strive to proactively communicate throughout this time period and weekly during project execution, but invite additional questions, as needed.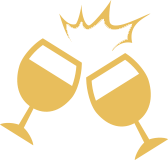 Show Off &
Enjoy Your Space
Our creations are meant to be functionally and aesthetically pleasing. Consequently, we strive to make every detail of every feature something that will be your pride and joy for years to come.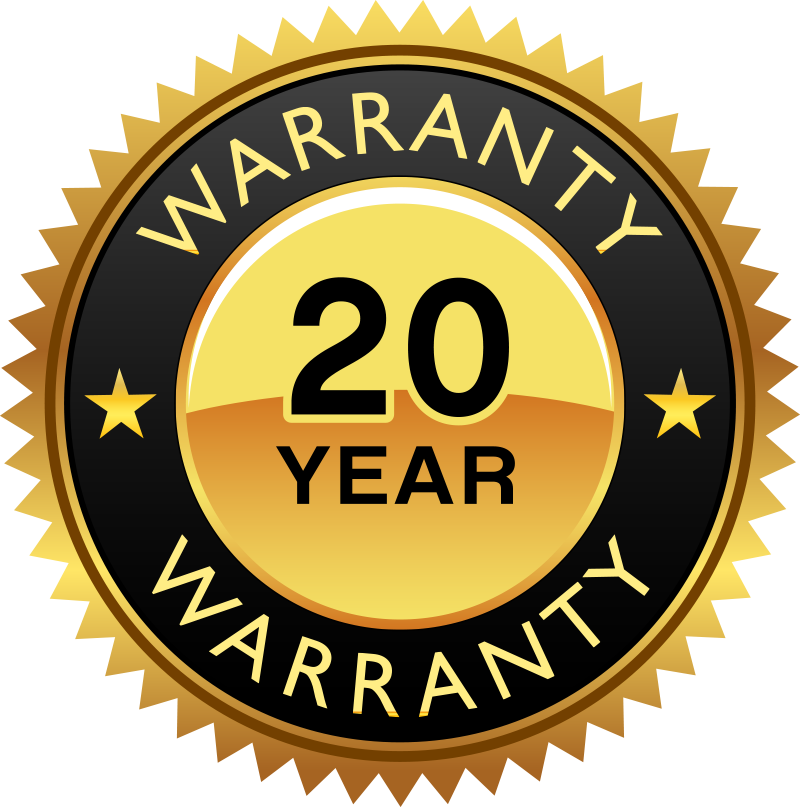 Superior Warranties
Paragon Hardscapes is proud to go above and beyond manufacturer's warranties, offering a 20-Year Transferable Warranty Against Degradation or Settling Issues.
Shiny, Happy Reviews
And now a word from our patrons...
Great people! Never missed an appointment and were so easy to schedule. I would highly recommend Brian and his crew. Great work too!

- Karin Langan

- Stephen Harris
Looking for More? See What Paragon Can Do for You.
At Paragon Hardscapes, we pride ourselves on being the measure of excellence when it comes to outdoor spaces. Whether orders call for block, travertine, or pavers, we really know how to lay it down.
Tell Us About Your Project
Step one starts with a quick phone consultation. Call today, or share your details online, and we'll call you back to review your project and set a time to come out.
Tell Us About Your Driveway Project